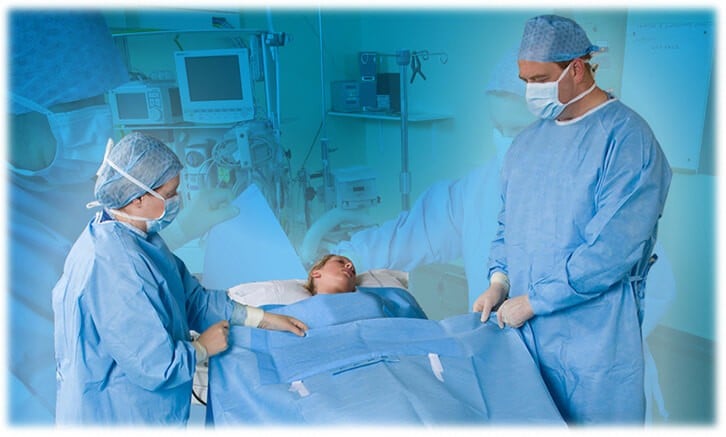 Sterility and Asepsis is not the most romantic subject but is possibly the most vital subject to master for anyone serious about a career in medicine.
Introduction Video
Target Audience
– High School Students who want to pursue a career in medicine or nursing
– Undergraduate students who wish to stand out by perfecting their skills ahead of time
– Pre-med students who want to improve their med-school application and perfect their skills ahead of time
– Medical Students
– Qualified Medical Professionals who want to refresh their skills
Difficulty Level
Intermediate
Time Allowed
Please check your subscription details in your profile to see when your course access expires.
Duration
+-35 hours (including labs/practical projects).
The Apprentice Doctor Academy recommends that the student not rush through the course (not more than 3 hours per day) to allow for consolidation of the information. The course could be done in less than a week with full-time study; however, it is recommended that you not rush and instead allow the information to consolidate in your mind.
Furthermore we recommend that you briefly review the previous day's work before continuing each day. This will also consolidate the knowledge in your mind.
Requirements/Instructions
– Register with Apprentice Doctor Academy
– Enroll in Course
– Simulation Kit (optional but recommended to complete the practical projects and practice the techniques you learn)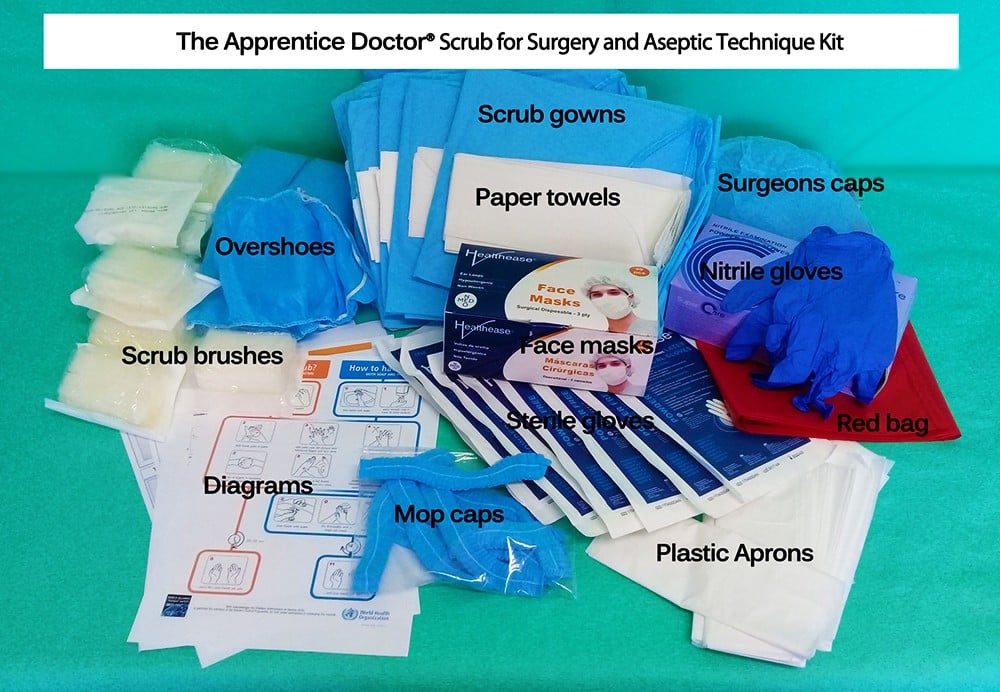 Certified Credits
Equivalent to twenty shadowing hours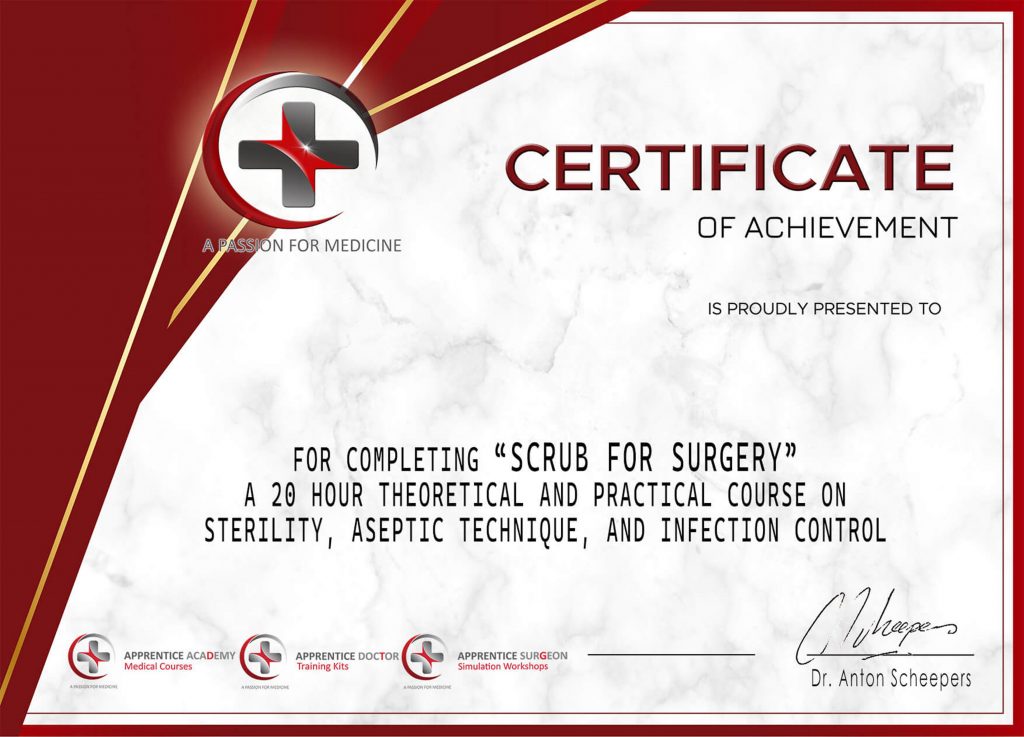 Warnings
The Course and Kit are exclusively intended for classroom instructions (educational) and training purposes and NOT for any clinical uses or applications!
– The use of any of the items in the accompanying kit on a real human or animal patient is strictly prohibited!
– The course is intended for students in a variety of healthcare and medical professions –adult supervision and guidance is required for students ages 15-17. Not suitable for children under the age of 15!
– The Kit contains latex gloves (unless non-latex gloves were specifically ordered). Not suitable for any person with a latex allergy!
– The kit contains items that may pose a choking hazard to toddlers and babies – keep out of reach of these age groups.